About
USC Shoah Foundation and Discovery Education have partnered to create Teaching with Testimony, a new educational program that unlocks the powerful classroom potential of testimony. Drawing upon USC Shoah Foundation's vast library of audiovisual testimony from survivors and witnesses of genocides, Teaching with Testimony empowers students to find their voices and take action for a better future.
Virtual Field Trip
Making a New Life: The Courage of a Refugee
Come along as USC Shoah Foundation and Discovery Education take students on a dynamic learning starting with the historical refugee experience to the modern-day experience, students learn how refugees adjust to their new homes and cultures and celebrate the strength people can have in times of great change.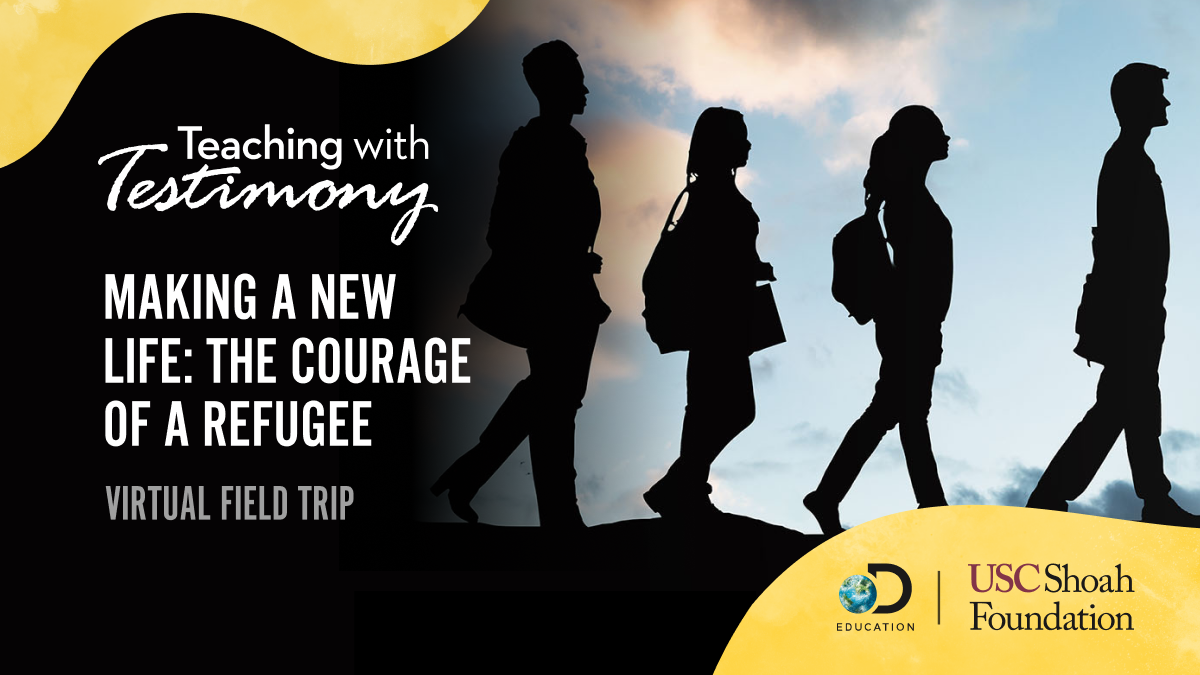 Teaching with Testimony
Get started by sharing the What is Testimony? video with your class. Next, download the corresponding educator guide, designed to provide you with the foundations of Teaching with Testimony. Plus, take a look at the curated selection of video testimonies or explore the middle school and high school activities to learn more.
Why We Hate
In collaboration with Discovery Channel's global premiere of WHY WE HATE, a six-part docuseries that explores the reasons why humans hate, USC Shoah Foundation and Discovery Education have created a collection of powerful instructional resources that connect the important themes of the docuseries to classroom instruction.
Stronger Than Hate Challenge
The 2022 Stronger Than Hate Challenge is now CLOSED! Learn more about past winners and how they made their community Stronger Than Hate.