Making a New Life: The Courage of a Refugee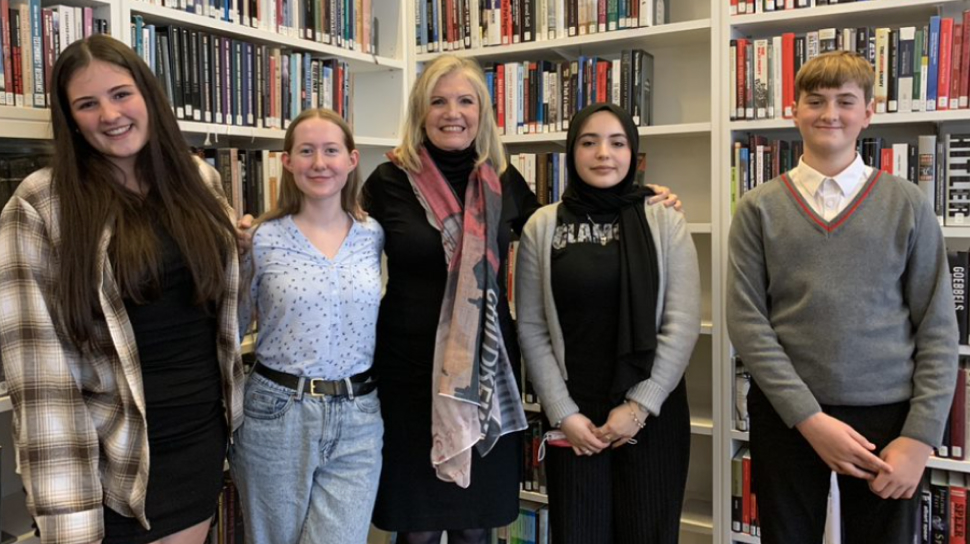 SAVE THE DATE
Join us for a Virtual Field Trip that will dive into the history and legacy of the Kindertransport and explore with students what it means to be a refugee.
Launch: December 9th, 1:00 pm ET
Register
Check back here on 12/9/21 to watch the premiere of the virtual field trip. This page will update on the morning of 12/9/21 to show the video player that you can click to watch.
About the Virtual Field Trip
In this Virtual Field Trip students will walk along with Mona Golabek as they hear from three different individuals on the refugee experience. Taking on a lens starting with the historical refugee experience to the modern-day experience, students learn how refugees adjust to their new homes and cultures and celebrate the strength people can have in times of great change.
Suitable for upper elementary and middle school students, they will learn how people gather crucial strength and support from fellow refugees and community resources. And hear from real students on how they support and learn about refugee stories and their experiences.
Educator Guide
Download student activities designed to prepare students for themes introduced in the VFT as well as extend the learning after watching with a class discussion about the power of story.
Coming Soon