STRONGER


THAN HATE
Challenge
The 2020 Stronger Than Hate Challenge is now closed. Congratulations to this year's challenge winners! Learn more about this year's winning students below.
Do your students have what it takes to recognize hate AND to try to stop it? The Stronger Than Hate Challenge invites students ages 13-18 to create a video, write a poem, song, or blog, or produce a painting or piece of artwork that demonstrates the chosen medium's potential to create a community that is stronger than hate. Winning entries are eligible to win up to $10,000 in prizing!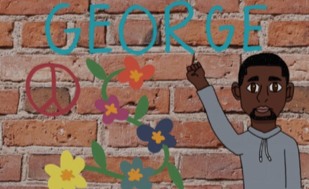 1stConquering Hate Through Testimony
Emma F. from San Clemente High School located in San Clemente, CA created an artistic multi-media project depicting a hand-drawn mural of George Floyd with the words "you can't conquer hate with hatred." As Emma stated in her submission, the piece connects the "current situations in the United States of racism to what has happened throughout history. So many of the genocide survivors' stories have strong similarities to what is occurring today," said Emma.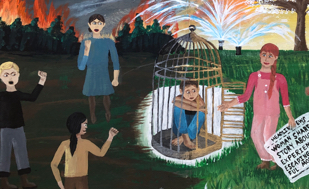 2ndThe Strength in Love
Vaishnavi M. from R.J. Grey Junior High School located in Acton, MA demonstrated the power of positivity through art. "As shown in my painting, hate is like a fire burning everything in its path. It affects everyone, even the people spewing the hate. There is no strength in hate, but instead a lot of strength in mercy and compassion," said Vaishnavi. "So, if hate is like fire, then love is like the water that puts it out," explained Vaishnavi.
3rdNo Longer Silent
Anayla W. from Episcopal High School located in Houston, TX used testimony to raise awareness about the "whole side to history that people never talk about," said Anayla. "Especially during times like these, I like to have open conversations with people… I like to speak to others and share my experiences in life to enlighten others." Watch Anayla's video entry above to learn more!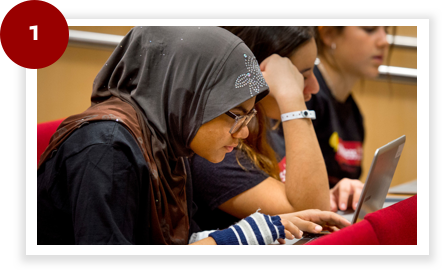 Step 1: Learn
Start the challenge journey with the Stronger Than Hate interactive module. Students will learn about the origins of hate plus hear how listening to and telling stories can make us all more empathetic, help us recognize our shared humanity, and create a world that is stronger than hate. (Module is self-paced and takes 15-20 minutes.)
Launch Module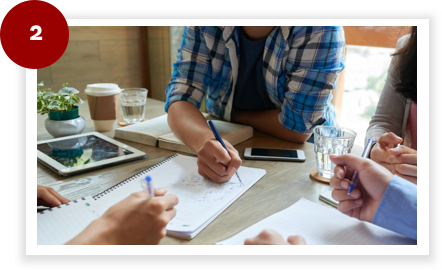 Step 2: Create
After completing the module, students work individually or as a team (up to 4 members) to create their challenge submission. The submission can take multiple forms – videos, poems, songs, blogs, paintings, and artwork are all accepted – with the ultimate goal of connecting people, building empathy, and bringing community members together through the power of testimony and story.
Challenge Overview
Step 3: Submit
After finalizing their work, students are asked to register for an account to officially submit their project for consideration. Students must obtain consent from a parent or guardian in order to create an account, which can be completed electronically with a few simple steps. Parents/guardians will receive a username and password to share with their child to complete the submission process.